with less than 4 weeks left in our home, i have FINALLY determined the best way to enjoy reading time with the kids, relaxing under the sunlight or catching up with a friend while the kids play — my sitting "corner" has come together!
… but i still need to fully decide:
for now, the lamp sits NEXT to the chair and it seems cozy but can sometimes be in the way — and the light when behind the couch illuminates the entire corner in the late evening.
SHOPPING GUIDE: 
chair & a half/Bassett – lamp/Lamps Plus – wooden crates/Reclaim the Grain – state poster/Orange and Park - large shelf/IKEA – quilt/vintage find when i was pregnant with Jack < 6 years ago >
while dreaming of a sitting room i would often grab pages from a magazine or from other blogs — here are some of my favorites along with links to the original source (otherwise a Pinterest link is provided!)
<<<     >>>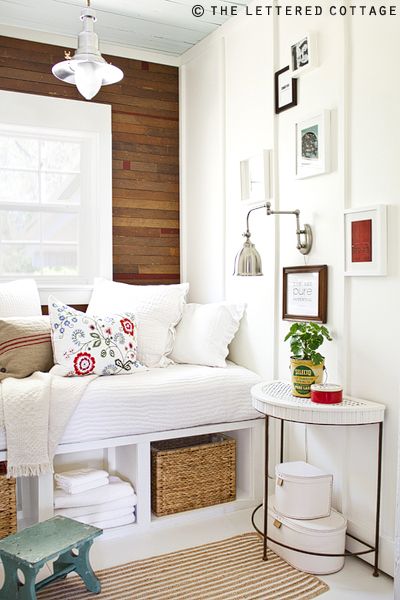 VIA

>>  now, i just wonder what kind of space i'll have in our next place to create a sitting nook for us to enjoy!